San Francisco lemon law attorneys are here to serve you.
You have the right to a vehicle that is not problematic.


You have the right to receive your money back, so you can buy a vehicle that is dependable.


You have the right to have your attorney's fees paid by the automobile manufacturer.


You have the right to have your case reviewed by our firm at no charge to you for eligibility/applicability to a California lemon law claim/case.


You have the right to competent, professional representation by California's largest lemon law firm.
Offices in downtown San Francisco (Bay Area), California

The function of our San Francisco law office, and all of our office locations, is to assist potential clients in determining if their vehicle qualifies under the California lemon law statute. If the vehicle does qualify, then our job is to represent the consumer in an action against the manufacturer for monetary compensation in the form of a "repurchase" (buyback), new replacement, or in some instances a "cash settlement".

Consumers must realize that if a consumer attempts to seek a solution to their lemon law problem without utilizing an attorney to represent them, the automobile manufacturer can make any "offer" they want, and do not have to follow the California lemon law. Many consumers in the greater San Francisco area may "settle" with the automobile manufacturers, unknowingly throwing away hundreds or thousands of dollars that were due to them had they utilized an attorney and had their case handled correctly – and to what our lemon law statute sets forth for restitution.
We invite consumers who live in the San Francisco Bay area, and all cites that encompass the greater San Francisco Bay area to call us today for more information.
You don't choose a lemon law firm based upon a beautifully designed internet web site, or "it was the first search result I found". You don't pick an "unknown" firm. You pick the firm that is the most experienced in years of practice, has the highest settlement rate, provides local representation with an office in your city/county. You also choose a lemon law firm based upon the "how I feel when I talk with them" factor. You are the best and final judge of who you feel you will be comfortable working with during the duration of the lemon law claim/case process.

We invite you to call us today and tell us about your vehicle, the problems that you have had with it, and what kind of resolution(s) you may be thinking about desiring to obtain. Let our experts help you. We provide free on-line or e-mail-fax submitted document case evaluations by our attorneys, and mechanical technical evaluations by our in-house expert. Let us answer your questions and get you more familiarized with the California lemon law, and what it can do for you.
San Francisco Lemon Law Attorneys
San Francisco (Bay Area) Office
225 Bush Street. 16th. Floor
San Francisco, CA. 94104
1-800-225-3666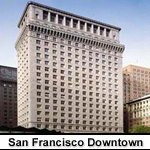 Click here for map...